Why Tracy Chevalier is one of my favorite authors
I have a deep love of historical fiction and this began a deep love affair with author Tracy Chevalier. She's most famous for "Girl with a Pearl Earring" and while the movie was good, I highly beg you to read the book if you haven't. It is about Vermeer, the original painter of light, and a young woman and the sheer genius and power of what Chevalier does is that she shares accounts of well known artists and figures and infuses them with so much life they are nearly bursting apart with juicy human flaws and curiosities and intimate thoughts.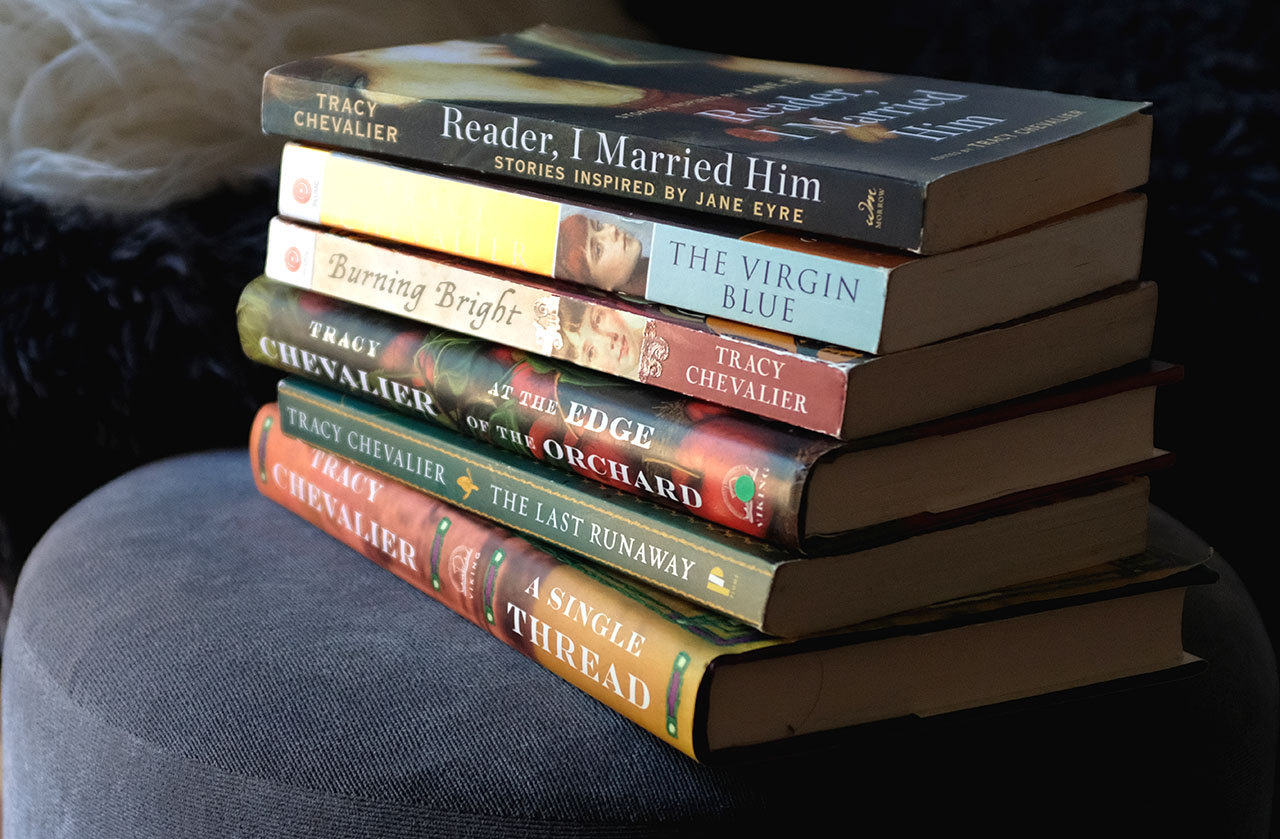 The character study, the ability to put yourself so clearly in one's past and create a whole thriving, dynamic life out of mere historical facts and figures is so incredible to me. It feels tender and powerful all at the same time. I think what also regularly surprises me is how she gets me to care about small mundane things that I never gave a hoot about prior like embroidery or varieties of apple seeds. 
On her website she says, "I've made a career out of looking back." Did she ever. But she doesn't just look back, she weaves threads together until a stunning tapestry unfolds.It seems that she writes a novel about once a year and I eagerly await these releases and check the shelves of my local bookstore every time I visit, just in case! If you want to be transported, not just to a different time but to a different way of seeing life, I cannot encourage you enough to pick up a novel by Tracy Chevalier. Or if you have an affinity for art history, philosophy and culture, I promise you won't be disappointed. Here is a list of my favorite books she has written.