Intensati: Exercise your power
What is 
Intensati?
Intensati is the heart-powered workout you never knew you always wanted. It is a program for your mind, body and spirit combining fitness with powerful affirmations. 
Ok, so the first question I usually get is, "What the heck is Intensati?" Fair question.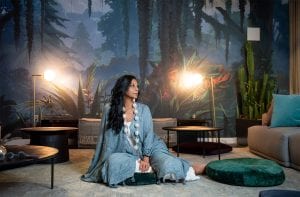 Intensati is a method developed by the brilliant Patricia Moreno and it activates your mind, body and spirit during these workouts by combining fitness elements from yoga, aerobics and strength training with the use of powerful affirmations and self-love. Their slogan "Exercise your power" is literal perfection of what is possible with this trifecta of self-care. 
I was first introduced to it when Patricia was a guest trainer on Daily Burn 365. In the middle of the workout I found myself overwhelmed with emotion and crying so hard I had to pause it. Good crying. I thought I was being a total freak until a teary-eyed JD, the host on Daily Burn, mentioned that everyone in the studio was experiencing this same phenomenon. 
It turns out that giving yourself some love while working out is the perfect time to do it because your brain is emitting all these endorphins and is open to creating new connections. A lot of us don't treat ourselves very kindly while working out, we are conditioned to "push through it" and "power on" or punish ourselves for not doing enough, but when we choose to love ourselves through it, it's amazing what can be accomplished.
During the pandemic, Patricia and her coaches have been doing free workouts on their YouTube channel and they have been giving me life. I LOVE the dance ones on Fridays – they always leave me feeling completely energized and free. Saturdays include a workout and a meditation and holy cow, prepared to have your mind blown. 
I believe in this so much that I'm strongly considering getting certified to teach it so I can share it with my clients and more people. It is that freaking life-changing and powerful. So who wants to start an Intensati Club with me?!