About 
Stand strong in your truth. #ShineStrong
Be bold. Be brave. Be you.
At Stronger Today we want to acknowledge all of who you are as a dynamic human being and thriving spirit. Your faults, failures and past traumas as well as your greatest victories, talents and accomplishments all make you uniquely you and stronger for it.
We see you. We hear you. We definitely feel you – there are a lot of feelings around here. We are all about inner strength and believe that sometimes the strongest growth comes from silent moments of stillness, personal fortitude, spiritual exploration and being surrounded by a community who uplifts you.
Our whole goal is to help you explore and take actionable steps and provide you with tools to be stronger and better today, even if that means taking small steps or implementing small changes to help you create the life you've always wanted to live.
Strength isn't just about being physically fit. It's not about bulldozing through problems or issues. It certainly is not about always knowing, doing or saying the right things at all times.
Inner strength is about acknowledging your vulnerabilities, recognizing the challenges before you and choosing to stand up and be unapologetically authentically you.
Here you will find a home and safe space to be fearlessly curious, ask questions, share advice or experiences and join us on our journey to a stronger, happier and healthier total approach to wellbeing. We're weird, we're sincere, we're curious too and we have only one purpose – helping you shine strong.
We are not gurus, we don't claim to be experts and we'll never tell you how to live your life because we are just like you – Doing our best to figure it all out. We just think it's awesome (and not to mention, more fun!) to figure it out together.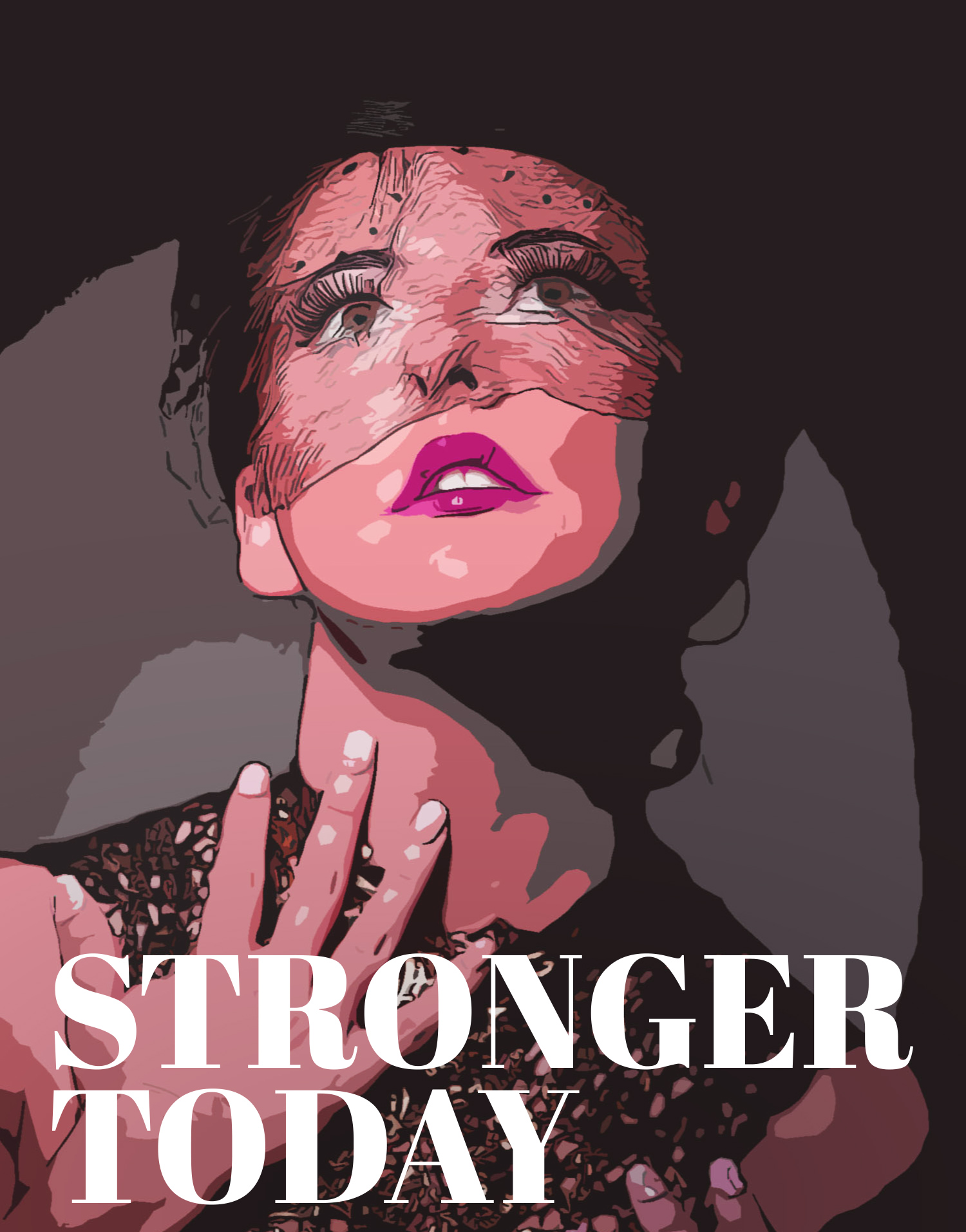 Here's what we have to share with you:
The Stronger Today Podcast
Hosted by two perfectly imperfect married souls sharing our journey and quest to live a happier, more fulfilled and holistic life. We know everyone is different and what works for us may not work for you, but our hope is that you can learn along with us as we explore spirituality, well-being, mental and physical health, purposeful living, creative travel and more so that we leave each day feeling stronger and better today than we did before.
The Human Experiment Blog
I'm just a woman making my way in the world. Rejecting the norms. Trying to figure it all out in mostly awkward encounters and self-discoveries through this weird thing called life. Sharing personal experiences of transformation, love, art and whatever comes to my mind or heart. I've been writing and baring my soul for all to see for the better part of a decade. I cannot tell you how much it means to get messages from people who say, "Thank you, I never knew anyone else felt this way." Most of the time it's partly cathartic, partly hopeful but always 100% honest.
Women Who Changed the World Podcast
We explore the tremendous and diverse roles women have played in shaping history. Some names may be familiar, but we guarantee there will be a few you never knew about. We'll take a deep dive into their lives and legacies and you will be inspired, empowered and motivated by these remarkable stories of strength.
The Resources Page
Filled with all the things we have tried and love! Tons of books, classes and workshops, subscription boxes and more good stuff We've split the page into the three different categories for 'Mind,' 'Body' and 'Soul' to help you easily navigate through our recommendations. In full transparency, for certain items we may use affiliate links and get a small portion of sales when you use our link to purchase one of the products. But you have our promise that we will never put anything on this page that we haven't personally used or don't find valuable. Don't forget to check out my current reading list!
Hello, I'm Melissa Farley.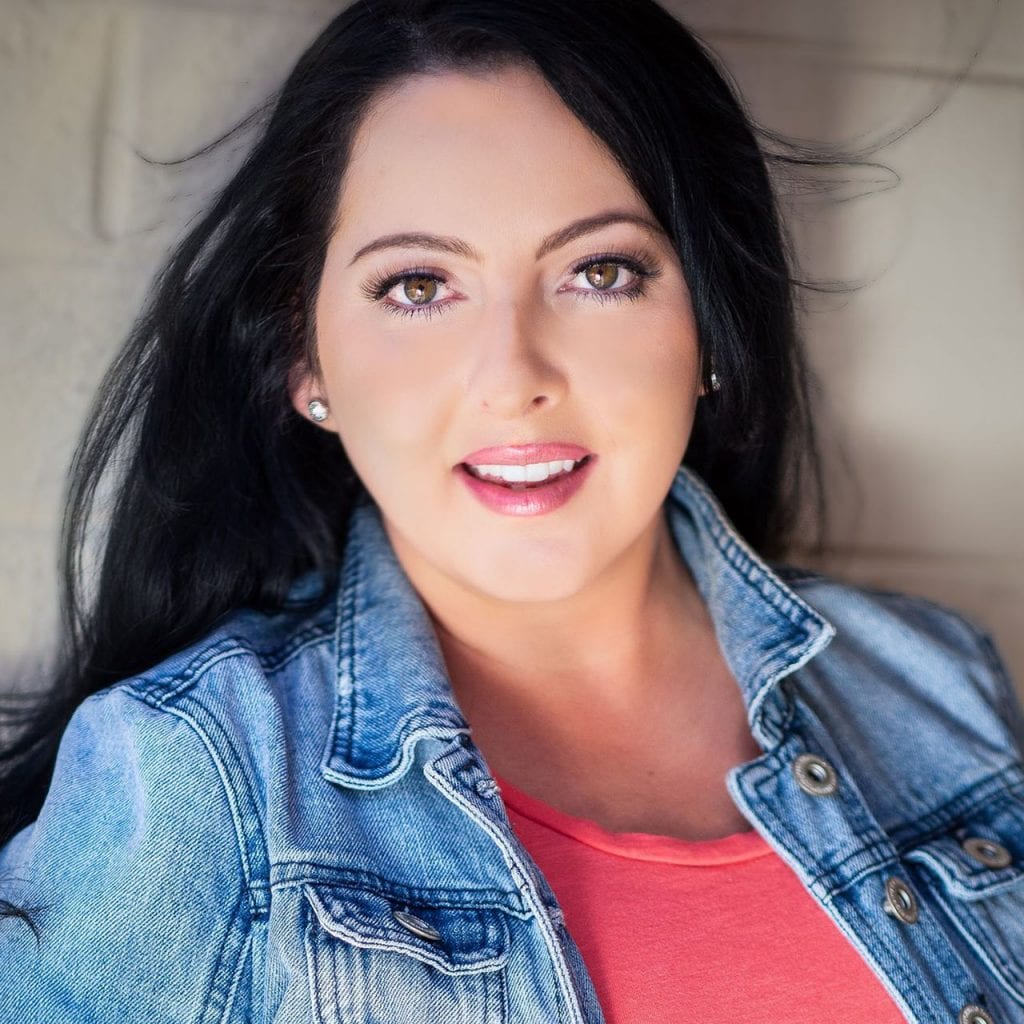 This is the kind of question I always dreaded answering at conventions or networking meet-ups because I honestly feel like my perception of myself changes pretty regularly. So, I'll share some core truths that won't ever change about who I am. I am a seeker. My whole life I have been thirstily seeking meaning to my purpose, my life, my very existence.
I love macaroni and cheese (Kraft blue box, to be specific), Cherry Coke Zero, all things Disney, my furry children, subscription boxes, meditation, my parents and my husband.
I was born and raised in Arizona and the desert is my home. Steinbeck talks about the resilience of the desert in one of his books and I've never felt anyone get my soul more. I am a mentor to a really cool kid and have been volunteering with New Pathways for Youth for 3 years now. Shameless plug for anyone interested in mentoring to jump on board! It doesn't just change a child's life, it changes yours.
I've worn many hats during my life. I started out working in the nonprofit sector for children's literacy and for an environmental organization to keep Arizona clean. After my first year of college I didn't feel like I was on the right path so I took a year off, returned to ASU and had the best time of my life majoring in Interdisciplinary Media and Performing Arts.
When I graduated it was the great recession of 2008, but God still had big plans for me that I couldn't possibly predict and I ended up working at the largest print and digital news publication in Arizona. I still remember crying as I submitted my application to become a nanny – freshly graduated, on fire to do something great but totally stuck. Little did I know the universe would use the bad for good. This has become a pinpoint of my life philosophy – all things work for good in the universe.
I worked my way up from data entry to eventually hosting shows for a large national network, planning events for hundreds of people and eventually becoming an editor and manager for one of the biggest media companies in the world. It was a dream trajectory – but it wasn't my dream.
After years of wrestling with myself, my ego, my insecurities, all of it, I finally left the comfort of my corporate job and took a leap of faith into the great unknown. Stronger Today came from my own personal journey of working through traumas to achieve real, meaningful healing and growth and my innate desire to help other people on this same road.
If you were to Google stalk me, you would see that I'm also an actor and filmmaker. I also taught improv and had a ragtag group of people that performed monthly with Fun Sized Productions. I've stepped back quite a bit from the entertainment industry but have an unrelenting passion for film and storytelling. You can find me still hosting events for IFP Phoenix and popping up here and there to do the occasional film role.
I've had some real heartbreaks in my life – a traumatic religious experience during my formative years, massive depression since youth,  a divorce, chronic health issues including a kidney disease and debilitating migraines, the death of family members and losing a friend to suicide. These moments have defined me, refined me and helped instill empathy and kindness into how I live and function in this world.
Today I stand strong. I stand strong for love as the answer in all situations. I stand strong for radical self-acceptance and appreciation. I stand strong for dreamers and creators. I stand strong for those with dark pasts who are ready to step into their inner light. I stand strong for forgiveness and for setting healthy boundaries. I stand strong for each and every person who is questioning, wondering, seeking just like me, their purpose. I stand strong because of you and now I hope you will stand with me as we explore your greatness and potential to shine.
Join our Newsletter
Get a weekly dose of happiness delivered straight to your inbox!
In the newsletter I'lll make sure you never miss a new blog or podcast, share 5 things making me happy each week, a cool resource or tip to help you through your week, answer questions from readers and listeners and it's your chance to find out what's coming up next and how to get involved or share your story.
Let's #ShineStrong Together